Pete Boyles
It is with great sadness that Marshfield Band have to announce the loss of our conductor, Pete Boyles, on Nov 30th 2020. Pete became our conductor over two years ago after being a friend of the band for many years and the husband of one of our solo cornet players, Margaret. He'll be sadly missed by all of us and we'd like to send our condolences to Margaret and all of Pete's family.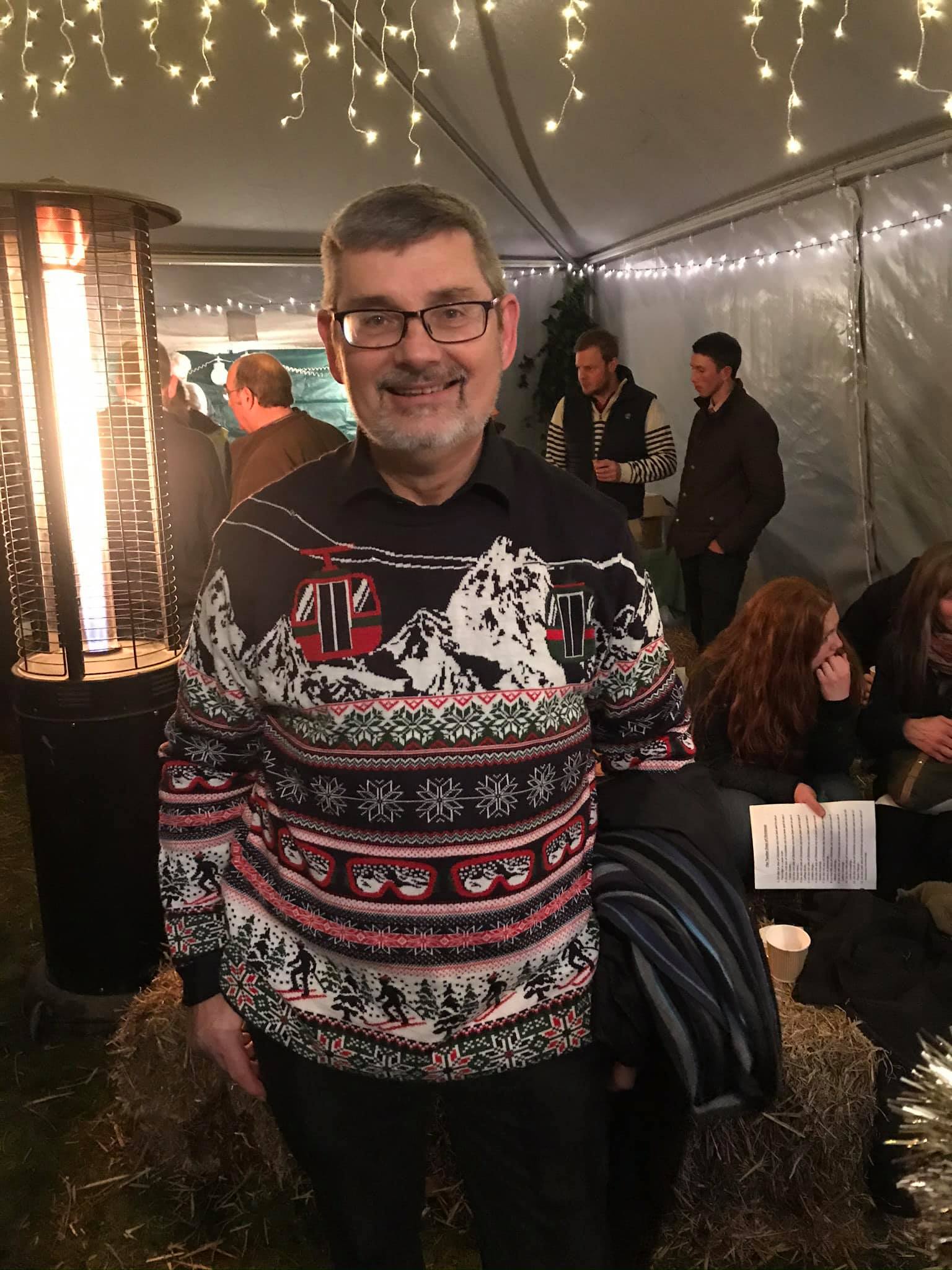 Comments (0) Added by admin December 1, 2020 (3:31PM)
February 2019
After a very busy festive period the band are busying themselves getting a programme together for the summer season. Our first engagement is at Keynsham Bandstand on Sunday 28th April from 3:00 until 5, it's a free engagement and all are welcome, let's hope the sun shines for us. For the rest of our summer engagements please check out the band website calendar or look on our Facebook page.

Many thanks to everyone who supported us for our Christmas performances last year; we had a fabulous time playing at the Catherine Wheel, around the village on Christmas Eve and for the Mummers on Boxing Day as well as other performances outside the area in West Kington and Frampton Cotterell. We were proud to donate £500 to Doorway in Chippenham last week as a result.
The band rehearses every Wednesday evening at the Withymead from 8:00 until 9:45. We welcome any brass players, new, experienced or returning to playing. We are currently, specifically, recruiting for 2nd baritone, 2nd trombone and cornets (solo & 3rd). Anyone interested please come along on Wednesday evenings
Please see our calendar on the right of the page for our latest events.

Comments (0) Added by admin February 18, 2019 (11:23AM)
January 2018
We are busy preparing for our Derrick Ruddell 70th Concert to celebrate him being in the band for 70 years! We would like to invite ex members to come along for the evening - or even to with us at the end of the concert. More information to follow shortly.
We are currently seeking applications for the position of conductor. We are a 4th section level non-contesting band (currently) based in the village of Marshfield near Chippingham. Please contact us for further information on how to apply.
Comments (0) Added by admin January 14, 2018 (6:24PM)