Welcome to Marshfield Band Website
We are a friendly UK Brass Band situated in the village of Marshfield, just a 10-minute drive from the City of Bath. The band has been in existence for over 80 years and has been actively involved with village life ever since. We regularly take part in village events throughout the year, including May Fair, Church Fete, Horticultural Show, Remembrance Day and Christmas of course. We also perform at events throughout Bristol, Bath and Wiltshire areas. If you would like to book the band please email our secretary at squirrelsflugel@gmail.com or call our Musical Director on 07735901415.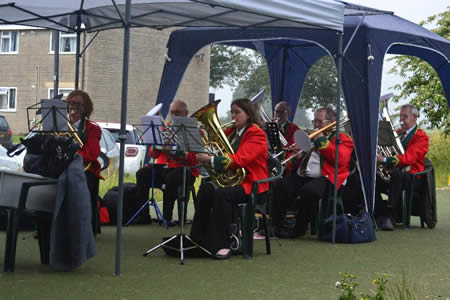 The band in 2021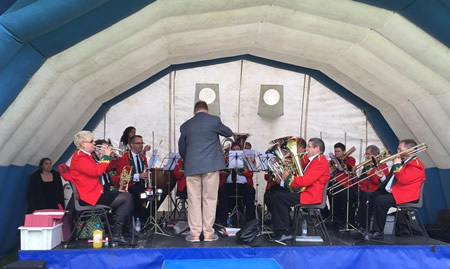 The band in 2019

Due to Covid restrictions and the numbers in the band we rehearse in a variety of venues in Marshfield to enable us to play comfortably and socially distanced. We are currently using Marshfield Community Centre and The Village Hall; our regular band room is at the Withymead Football Pavillion, The Withymead, Marshfield.

We meet every Wednesday evening at 7:45 and play until around 9:30/9:45. If you fancy joining us to listen or to play, please contact us at the email address above so we can set up a chair for you.

Please Visit our gallery to see our latest pictures and information uploaded from our band members!
We are now on facebook


Added by admin August 9, 2010 (7:47PM)